Dewatering drill slurries
With Alfa Laval decanter centrifuges as a part of your construction drilling process, you are getting decades of experience and knowledge behind every compact, lightweight, long-lasting unit. Solids removal and dewatering of the process waste can improve the process and speed with which the drilling proceeds. Our flexible design and broad product offering allow us to meet your needs in all applications, from small Horizontal Directional Drilling (HDD) to the largest Tunnel Boring (TBM) projects and every project in between. Improved working environment with the enclosed process and the erosion protection level ensures an effective service life far into the future.
Fully customisable, cost effective wastewater treatment
High volume capacities and compact equipment design
Contained process resulting in good and safe working conditions
Improved sustainability benefits – less waste, less transport, less cost
High level of automation – minimum operator intervention
Water treatment for drill and blast tunnels
Alfa Laval has a range of centrifuge decanters that meet the high environmental demands for solid-liquid separation in drill and blast tunnelling. The proven separation technology removes the finest particles (unlike sedimentation tanks) making it easy to meet pH-level requirements for water disposal or re-use. Low operating costs and high separation capacity help you compete effectively and to meet evermore stringent environmental demands
Water disposed direct into waste system (or reused) helps to cut costs
Trouble-free operation
Improved sustainability profile of operation
Automatic control of conveying speed balances liquid clarity and solids dryness
Flexibility to handle a variety of solid-liquid separation duties in a continuous process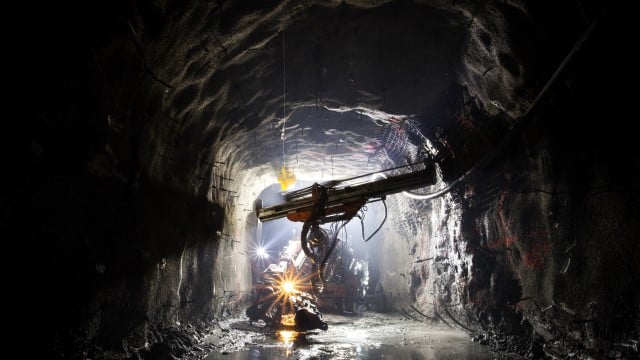 Our decanter centrifuges are designed to effectivize drill and blast tunnelling by ensuring the cleanliness of return effluent (centrate) and producing a dry solids phase suitable for easy disposal. The compact units help minimize environmental impact in this sensitive industry and make operations safer. The proven design and performance, low energy consumption and high erosion protection make them a viable alternative to other technologies.
Horizontal Directional Drilling
Alfa Laval has a range of centrifuge decanters that meet the stringent requirements of solids control in horizontal directional drilling (HDD). Compact, light and reliable they help boost job-side productivity and your ability to compete effectively. The fully enclosed process improves the working environment while the high degree of erosion protection and robust build ensure a long working life.
Low total operating costs
High capacity and reduced waste handling costs means low cost of ownership
Improved sustainability – solids can be sent directly to land-fill
Cost effective recovery of waste water and drilling fluids
Flexible enough to handle a variety of solid-liquid separation duties (from ultrafine to coarse particles) in continuous process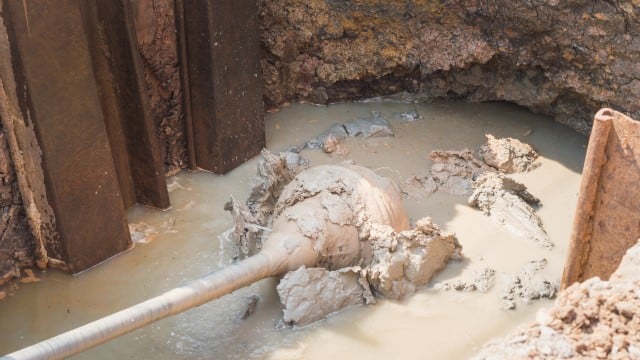 Alfa Laval decanter centrifuges are designed for HDD jobs and high recovery at large feed flows on site. The tested design, low energy consumption and high erosion protection make them a reliable choice. The small footprint saves space while continuous operation helps boost capacity. As the wastewater can be disposed directly into the waste system or reused, you can control costs, minimize environmental impact and ensure operational safety.
Tunnel Boring
Alfa Laval has a range of centrifuge decanters for cost-effective control of large volumes of solids in tunnel boring applications (TBM). Efficient separation in a continuous process increases the dry solids content, while saving costs of water recovery. The high capacity per footprint and low operating costs help to increase job-side productivity and your ability to compete at the top of your business.
High degree of erosion protection and capacity contribute to short payback time
Flexibility to handle a variety of solid-liquid separation duties
Fully enclosed system improves working environment
Automated conveying speed gives optimal solids dryness
Improved sustainability benefits – solids can be directly landfilled so less transport required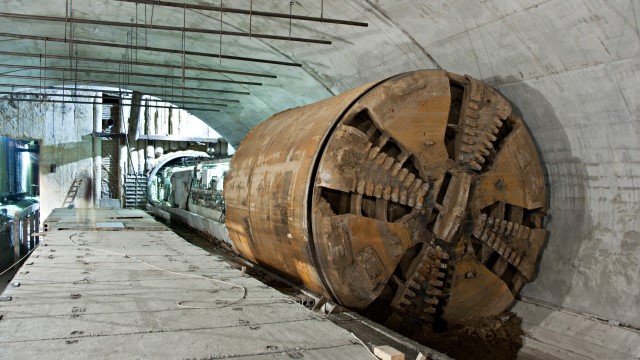 Our decanter centrifuges are designed to effectivize tunnel-drilling jobs by ensuring high recovery at large feed flows in a continuous operation. They help minimize environmental impact and make operation intrinsically safer. The tested design, low energy consumption and high erosion protection make them a viable alternative to belt filter and frame filter presses. The installation footprint saves space and continuous operation helps to boost capacity and raise yields.
Exploration drilling
Alfa Laval's effective decanter centrifuge technology gives exploration drilling the high capacity it needs at a size that makes it one of the best choices for this application. Highly abrasive resistant and continuous operation bring continuous separation with minimal downtime and maintenance needs. The high level of separation allows for the reuse of water and other resources and ultimately lead to significant cost savings for water, waste and wastewater treatment and transport.
Remote surveillance and data allowing one technician to work with multiple units
Pre-engineered solution reduces delivery times and makes maintenance and parts replacement more effective
Smaller size allows for easy transport and lower energy requirements
High quality separation allows for reuse of water and ease of solids disposal, savings costs and helping to meet regulatory needs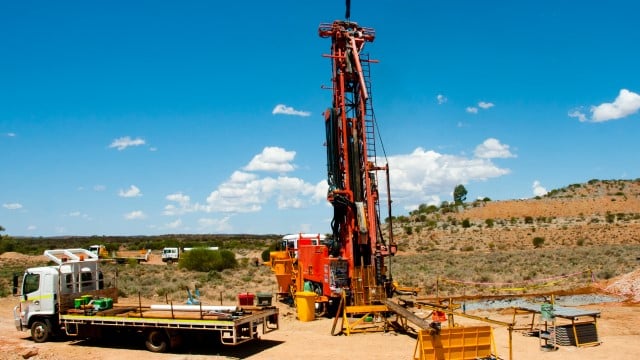 Our reliable, long-lasting decanter centrifuges are robustly designed to effectivize exploration drilling jobs through a separation process down to particle level. The result is water that can be reused or easily disposed of and solids that can either be left or transported, treated, and disposed of at lower costs. Our remote capacity means that expert help can be obtained easily and that one person can look after multiple machines, reducing labour costs.
How it works - decanter
The rotating assembly is supported on a compact welded box beam frame with main bearings at both ends. The in-line main motor is flange- or foot mounted onto the unit with adjustable brackets for belt tension adjustment. The bowl is driven at the conical end by an electric motor with a V-belt transmission. The bowl, conveyor, casing, inlet tube, outlets and other parts in contact with the process media are made of AISI 316 or duplex stainless steel with tungsten carbide inserts in the areas most susceptible to wear.
Separation takes place in a horizontal cylindrical bowl equipped with a screw conveyor. The feed enters the bowl through a stationary inlet tube and is accelerated smoothly by an inlet rotor. Centrifugal forces cause sedimentation of the solids on the wall of the bowl. The conveyor rotates in the same direction as the bowl, but at a different speed, thus moving the solids towards the conical end of the bowl. The design enables the decanter to scroll out high loads of solids without blockages caused by high levels of dryness. Only the very driest fraction of the sludge cake leaves the bowl through the solids discharge openings into the casing.
The decanter centrifuge can be adjusted to suit specific requirements by varying the bowl speed, the conveying speed, the pond depth and the feed rate
LYNX construction drilling decanter
Alfa Laval LYNX centrifugal decanter systems are made for muck handling. They efficiently remove solid particles from water and oil-based slurries resulting in better penetration rates, shorter drill times, less wear on key components as well as longer sludge service life. It also reduces chemical usage as well as drill waste, which contributes to lower disposal and waste water treatment costs.
Normally installed in a bypass system, our LYNX centrifugal decanters operate continuously without interrupting drilling operations. The range can handle muck flow rates from 5 m3/hour up to 100 m3/hour. The variable bowl speed ensures the right G force required for the most efficient separation while the conveying speed can be adjusted for optimal balance between liquid clarity and solids dryness. The adjustable pond depth also contributes to the best balance between clarity and dryness.
Ease of operation and high uptime
Developed specifically for the tunnel boring and construction industry
Small footprint – easy installation and mobilization
Continuous and automatic operation with option of remote surveillance
High separation efficiency – clean slurry improves drill penetration rate
Highly sustainable cleaning capacity – less waste due to dry cake and reused slurry